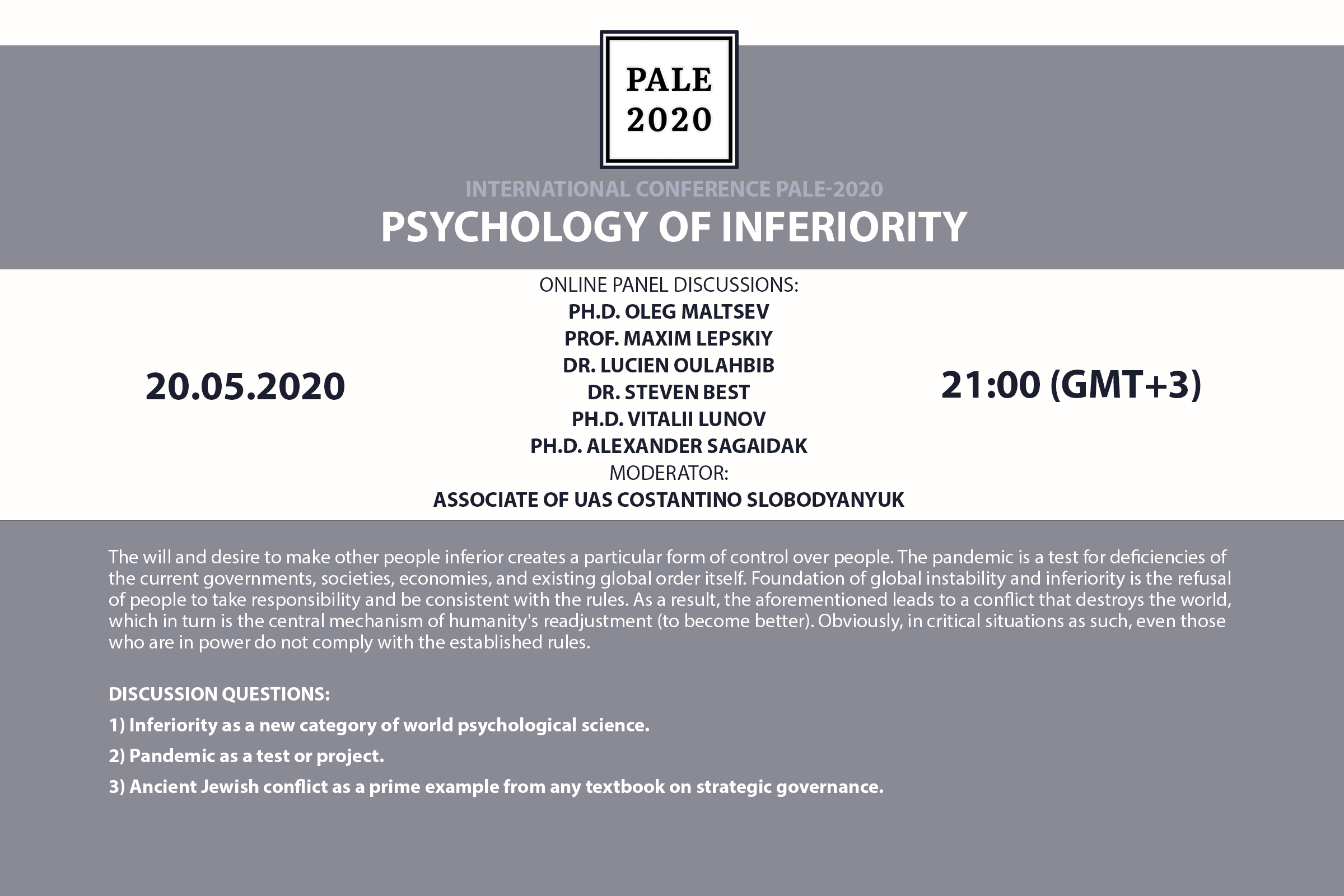 INTERNATIONAL CONFERENCE PALE-2020. PSYCHOLOGY OF INFERIORITY
The will and desire to make other people inferior creates a particular form of control over people. The pandemic is a test for deficiencies of the current governments, societies, economies, and existing global order itself. Foundation of global instability and inferiority is the refusal of people to take responsibility and be consistent with the rules. As a result, the aforementioned leads to a conflict that destroys the world, which in turn is the central mechanism of humanity's readjustment (to become better). Obviously, in critical situations as such, even those who are in power do not comply with the established rules.
Discussion questions:

1. Inferiority as a new category of world psychological science
2. Pandemic as a test or project
3. Ancient Jewish conflict as a prime example from any textbook on strategic governance. 

Speakers:
Ph.D. Oleg Maltsev
Prof. Maxim Lepskiy
Dr. Lucien Oulahbib
Dr. Steven Best
Ph.D. Vitalii Lunov
Ph.D. Alexander Sagaidak
Moderator:
Associate Fellow of UAS Costantino Slobodyanyuk
It was broadcasted by "Unbelievable Science" on Facebook, please click here to watch it
Please click here to watch it on YouTube